The fact that GoDaddy is one of the leading hosting providers in the world is not something new. Not just that, they also provide reliable service to all their customers. Their plans are quite cheap and not to mention the fact that they have a killer customer support. But today we are not talking about its hosting plans or anything such.
Today we are going to talk about the GoDaddy Website Builder. The website builder provided by GoDaddy is said to be one of the best tools available with this web host. It is also said that it has quite a lot of awesome features that are quite not available with another such kinds of tools. Well, let's check out this website builder provided by GoDaddy.
GoDaddy Website Builder Review:
The GoDaddy website builder comes with a lot of features. Some of the major features available with this website builder has been provided below.
UI:
The interface is straightforward, uncluttered, and understandable. At the top left is a Dashboard button, which takes you to promotion options such as adding a Facebook page and implementing SEO settings.
With the Theme Selector, you can easily change your design template. Only eight themes were available for me to choose from, but there were some good-looking choices, including one with a complete background picture.
SEO:
You start with an SEO option, and thus your site starts to look very attractive to the search engine. A Blue Start Optimizing button is present there and you are just supposed to click on that. The wizard introduces keywords and phrases, and the page title and metatags are filled in. It also recommends areas of material to apply the keywords. People new to site building should be aware that their site will most likely not appear in web search results until the site is submitted and checked with the search engines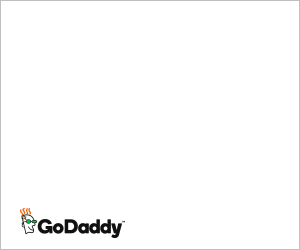 Settings of The Site:
This portion of the main menu is where you configure the domain, social settings, SEO (see below), and more for your account. From here, you can restore your site to a former state, as GoCentral creates backups any time you publish or alter the design of the site theme. Site Settings is where a custom site icon, or favicon, can be attached to the browser tab to differentiate your domain.
Publishing:
GoCentral, unlike other site builders, this one gives you full control over your site. You can press Preview at any time during editing, to see how the site looks in its current state. The screen shows views for both the desktop and smartphone. When you eventually decide to publish your article, you will be given a choice of URL and Domain name.
Pricing:
You can start building a GoDaddy Central website free of charge, but you have to pay after a month. Plans start at $5.99 per month for Personal Level and extend for Online Store Level up to $19.99 per month. Central accounts are not custom domains. You can buy one for as little as 99 cents a year, but you're going to want to add $7.99 a month to this privacy defense.
And there you go. These are some of the features that are available with the GoDaddy website builder. The website has some other features as well, but compared to the ones that have been mentioned here, those are just minor features. So, if you are planning to purchase the website builder, then go for it as this is one of the best website builders available out there.